NearestYou offers a full suite of services to boost your sales. Need custom mapping for your website? Our Locator mapping tool helps your customers find your products at their local retailers. Looking for better analytics tools? Lumino is a proven business intelligence dashboard that integrates with Locator.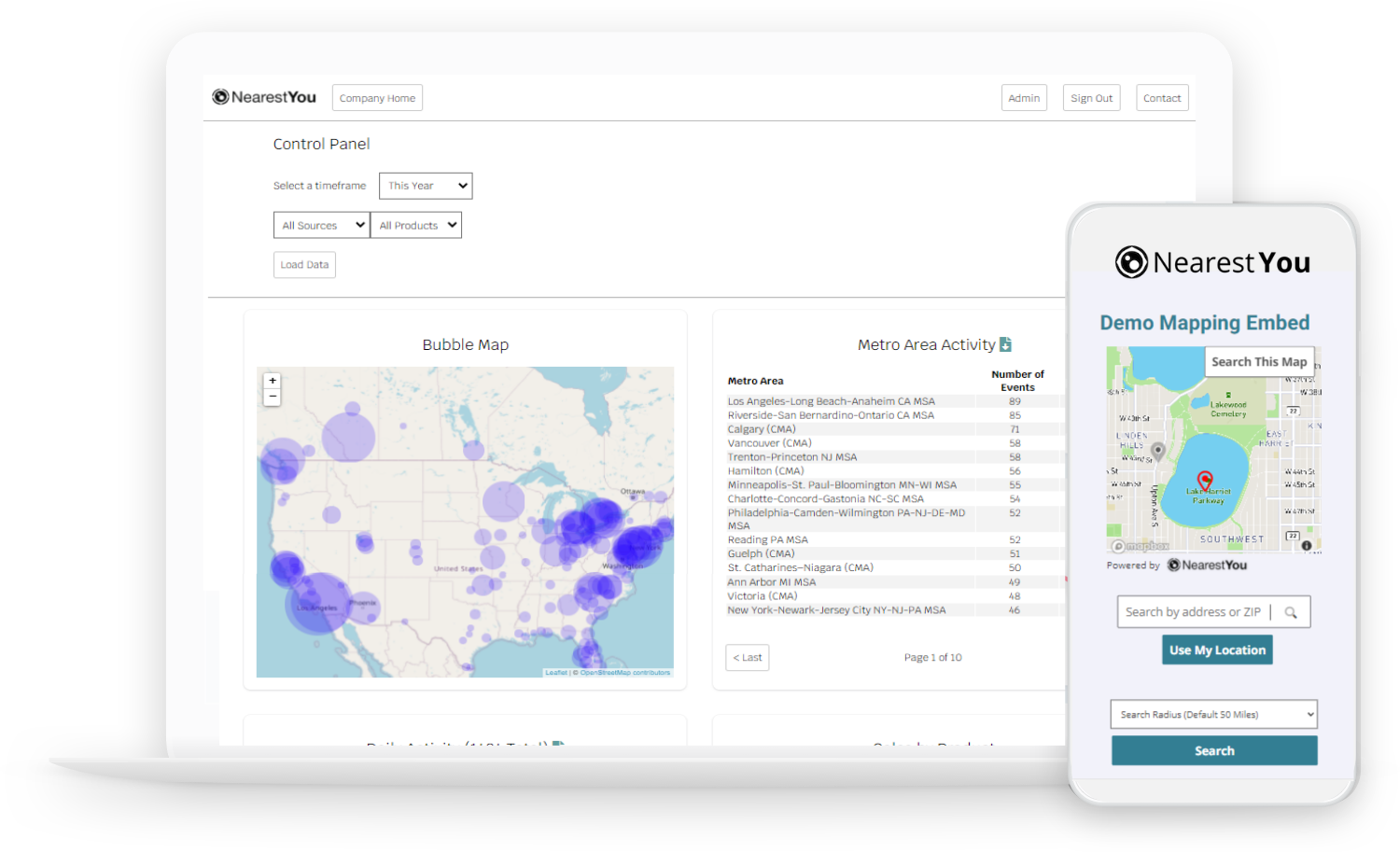 We've Got You Covered
Our product offerings are easy to use and embed straight to your website or e-commerce site. 
Locator
Help people find your products. Simply upload your distribution data and let our site embed mapping tool do the hard work for you.
Lumino
Get key insights on where users are looking for and buying your product with our business intelligence dashboard.
Association Profiler
Need tools to spotlight the great work your members are doing? Profiler can help your affiliates connect to a broader network.
Events
See how we can help you spread the word about live events, tastings, and new product releases. 
We'll Show You How It's Done
Nearest You has tools for guilds, groups and organizations, too. Our tools are perfect for businesses and organizations of all sizes to increase sales, drive membership, and build brand awareness. From distribution mapping to business insights and beyond, we've got you covered.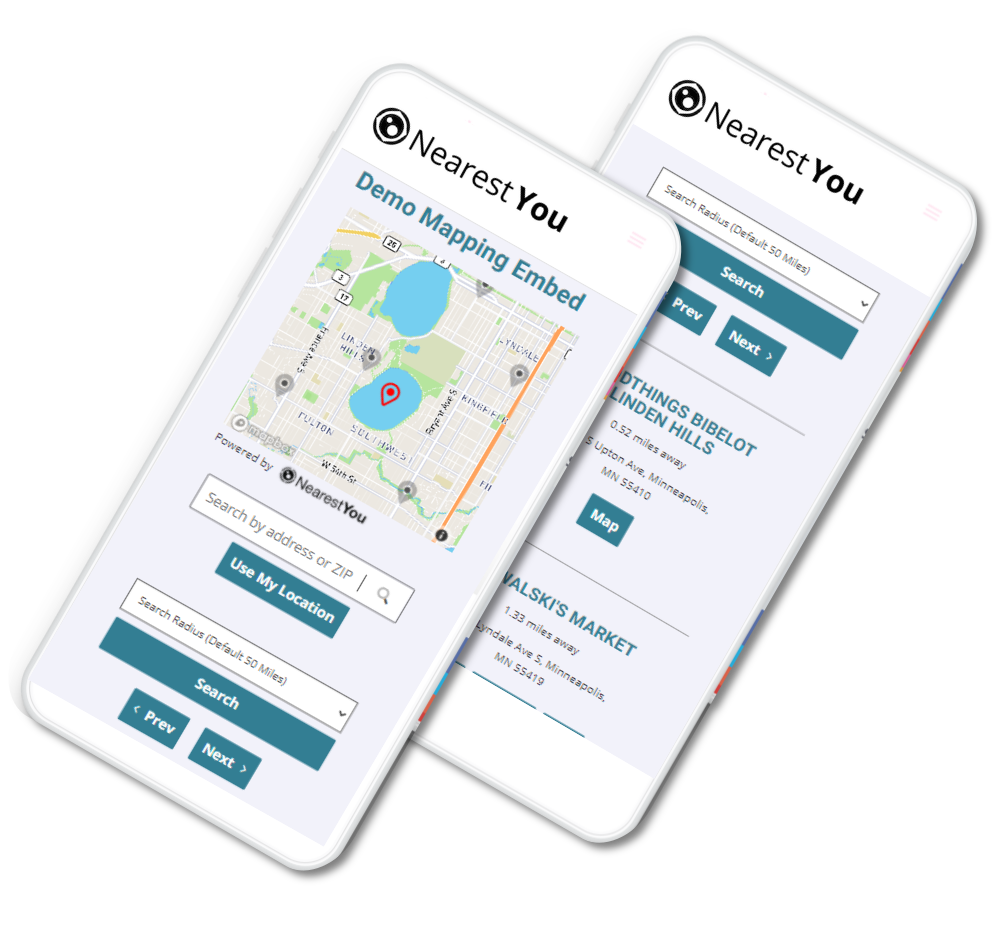 We Make it Easy to Connect With Users On Every Platform
Optimized for mobile, desktop, iOS and Android, our embeds and services are guaranteed to meet business goals independent of platform.